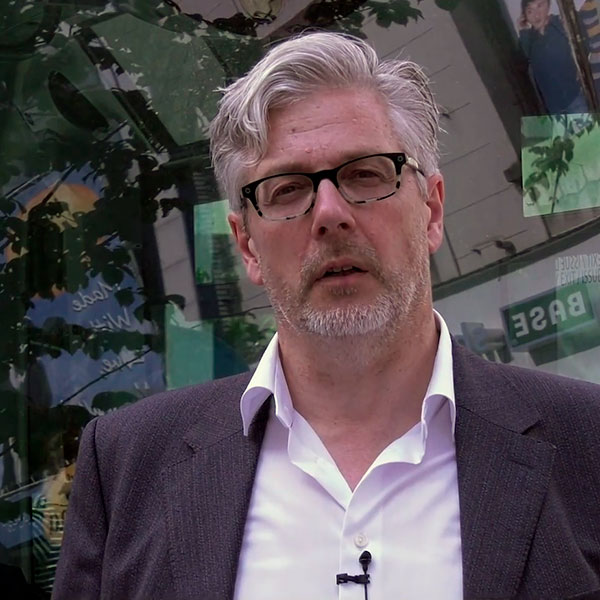 The "ALEES" research project not only provides new impetus for the supply of inner city goods in the future. It is rather an example of successful cross-border cooperation, says Kris Neyens, Manager Internationalisation at VIL (VIL Flanders Innovation Cluster for Logistics).
The delivery and supply of city centres is a rapidly growing business field for logistics service providers. The research agenda of "ALEES", short for "Autonomous Logistics Electric Entities for city distribution",included demand-oriented deliveries especially to retailers and resaurateurs in the city. The electrification and automation of delivery vehicles can kill two birds with one stone: networked vehicles have the potential to make the felivery of goods more dynamic and increase the service level for customers. Plus, electric mobility makes urban supply more environmentally friendly and more quiet. With the first practical test in the Belgian city of Mechelen, the future of urban logistics became clear and tangible. In the meantime, the project was completed (click here for the results).
The project was initiated by VIL. VIL had specifically looked for a research partner with experience and references in the field of autonomous driving and electro mobility for implementing the project and found it at the Fraunhofer IML in Dortmund. Both institutions have been working together for many years - not least embedded in a Memorandum of Understanding with the EffizienzCluster LogistikRuhr. The topic of "urban supply" plays a central role in the leading edge cluster of the German federal government - another connecting factor for "ALEES".
Fraunhofer IML supported the project with concepts for the software architecture for autonomous driving – from the technical framework up to the implementation. An important requirement of the project was that the delivery vehicle should be used by several logistics service providers. A network infrastructure was therefore of particular importance, enabling everyone involved in the process to find out where the vehicle is and whether it is fully loaded or empty.
Conditions created together
The cooperation between VIL and Fraunhofer IML has not ended with the completion of the project. Now the task is to enter into talks with other players and, above all, logistics service providers and municipalities. On the one hand, more long-term tests with multiple logistic service providers in different cities are recommended. On the other hand, the cooperation between several parties (companies and government) is crucial to the success of the implementation of autonomous vehicles. VIL and Fraunhofer IML certainly created the conditions for this together.
ABOUT THE AUTHOR
Kris Neyens is Manager Internationalisation at VIL (VIL Flanders Innovation Cluster for Logistics). As Flanders spearhead cluster for logistics, VIL initiates and performs company driven innovative and sustainable projects.
MORE ABOUT THE TOPIC
Self-driving electric vehicles are already undergoing thorough testing for passenger transport. Can these self-driving vehicles also be used to carry goods in logistics operations, specifically in the context of urban logistics? An overview of the results of the "ALEES" project can be found here.
To the video about the practical test click here.