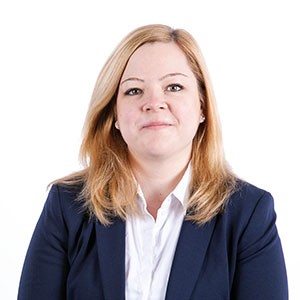 Today, logistics companies permanently have to optimise their logistics and they are facing great challenges in the process. Companies that develop new projects and business models can benefit from the ideas of young start-ups and digital teams in experienced companies. This is exactly what Digital.Hub Logistics Dortmund addresses with its competition: last year, the Digital Logistics Award was announced for the first time for founders in Germany; this year, also international applications are in demand. Britta Scherer of EffizienzCluster Management GmbH, the coordinating unit of Digital.Hub Logistics , explains why.

In a recent representative survey of more than 500 companies from a wide variety of industries, the digital association BITKOM found out that most companies still ignore start-ups today. According to that, 65 percent do not work with start-ups at all – and not because they do not consider cooperations as sensible but simply because they lack contact with founders. Only 14 percent developed new products together with start-ups. But that is precisely the form of cooperation that can bring important competitive advantages to SMEs and corporations.

The start-up competition of Digital.Hub Logistics at the scientific location of Dortmund has set itself precisely this goal: to bring young companies into contact with established companies. On the occasion of the first competition last year the Digital.Hub Logistics Agency initially only called on founders in Germany to participate. Then, it had already become apparent that the majority of the participating start-ups are internationally oriented right from the beginning. This year, also international start-ups will be addressed specifically.

Strengthen Europe's economy
It is an important objective of internationalising the competition to include the participating start-ups into the network of Digital.Hub Logistics and to match them with companies in Germany but also in the whole of Europe. This allows start-ups in an early stage of development to be supported by experienced companies - an experience that young talents often lack and which makes them more successful. SMEs and corporations, on the other hand, benefit from both the spirit of the founders and the digital innovations that are often even ahead of their time.
As a result, process and product innovations as well as new business models strengthen economic power and value creation in Europe: a network of experienced companies and "hungry" start-ups has exactly the self-reinforcing effects that Europe urgently needs on its way to a digital-related market.
ABOUT THE AUTHOR
Britta Scherer works at EffizienzCluster Management GmbH (ECM). ECM operates the Digital.Hub Logistics Agency located in Dortmund.
MORE ABOUT THE TOPIC
Digital Logistics Award 2018 addresses »creators of the future«
With the second Digital Logistics award, Digital.Hub Logistics would like to recognise, honour and promote creative business solutions for digital working environments in logistics coming from start-ups and start-ins – special digital teams or units that deal with innovations above and beyond normal daily business and outside the company's usual product development process. The Digital Logistics Award is one of the most substantial awards in the logistics start-up scene. The eight finalists will have the opportunity to pitch their ideas in front of more than 500 decision-makers from the logistics industry at the Future Logistics Congress 2018. Innovative digital logistics solutions for production, the retail trade, automotive, farm & food, mobility, the financial sector and other sectors are in focus.
The Award is an international competition. The application documents must be submitted in English. This applies to both the one-minute video and the pitch deck with a maximum of ten slides. The three winners of the Digital Logistics Award will receive prize money from 5,000 up to 30,000 Euros to help grow their business idea and launch their products on the market. www.digitalhublogistics.com/award