Innovation ecosystem creates the basis for future growth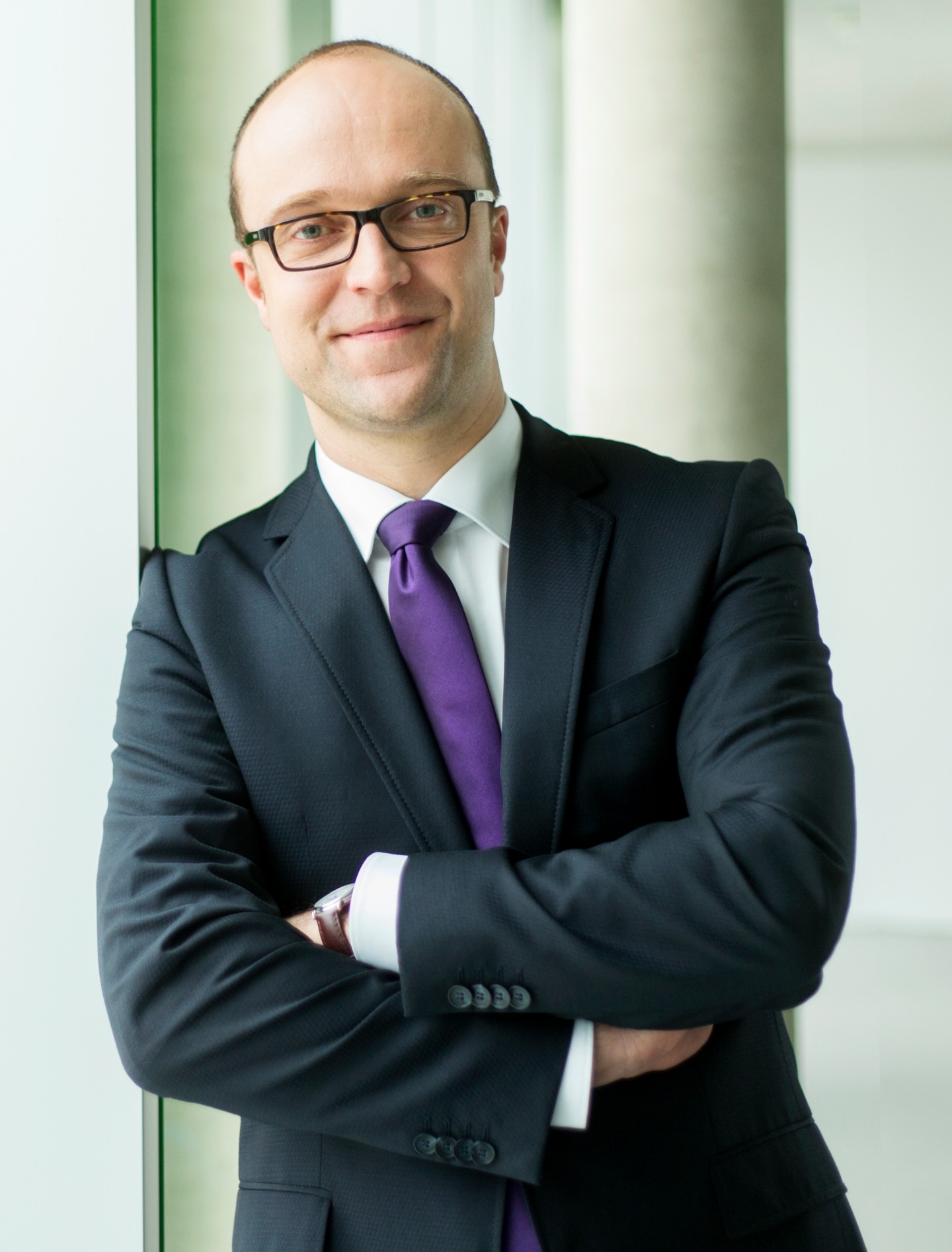 Large scientific institutions and numerous lighthouse projects laid the foundation for the Digital Hub Logistics, a unique innovation ecosystem for logistics in Europe. With a portfolio of products and services tailored to the requirements of a wide variety of target groups, the Dortmund Digital Innovation Hub supports logistics in turning ideas into innovations today. "logistics ahead" talked to Thorsten Hülsmann from the Digital Hub Logistics about the recipe for success.
logistics ahead: Today, the networking of partners from science, business and society is regarded as an essential basis for more innovation. Digital Hub Logistics represents such an innovation ecosystem. What is so special about it?
Thorsten Hülsmann: The ecosystem of our Digital Innovation Hub is made of the three competence centers, basic and applied research projects, laboratories and testbeds, education and SME support, complemented by the fields of smart talents, capital and start-ups. This way, we created a highly interesting environment for companies committed to research and technology development who want to bring new digital products and processes to market. The partnership-based cooperation of stakeholders from science and business in the hub ­­– also those who are in competition with each other – make a new quality of exchange possible.
logistics ahead: What are the objectives of Digital Hub Logistics?
Thorsten Hülsmann: With our ecosystem we see ourselves as a driving force for the future of logistics and want to contribute to a sustainable future development of Europe as a high-tech location. Therefore, we support companies in developing and disseminating innovative products and processes. Digital Hub Logistics in Dortmund is already regarded as one of the world's leading digital ecosystems in logistics. That also includes sectors such as production and manufacturing, trade or services. After all, every company today needs functioning logistics ­­– whether in the factory or in the warehouse.
logistics ahead: How do you implement these objectives?
Thorsten Hülsmann: We developed a number of formats with which we push forward innovations. First of all, there is the research: for decades, our competence centers – Fraunhofer IML, Fraunhofer ISST and TU Dortmund University – have set standards with their research activities at both conceptional and technological level. Moreover, they have established fundamentally new research formats with which gaps in research can be closed and future topics addressed in a specific way. In this context, the always up-to-date and direct transfer flow from research to teaching and application within the Digital Hub Logistics is to be emphasized.
logistics ahead: Numerous flagships can be added in the field of research…
Thorsten Hülsmann: The Internet of Things and industry 4.0 developed fundamentally new forms of services and interaction between humans and technology in a networked economy. Data security and data sovereignty, i.e. an intelligent data infrastructure, are the essential prerequisites for this "Silicon Economy". The flagships in the Digital Hub Logistics are pushing forward and controlling that development with a vision and long-term objectives.
logistics ahead: Which other formats are available?
Thorsten Hülsmann: With our so-called Enterprise Labs we offer larger companies and corporations research and development partnerships with scientific institutions. Fraunhofer IML developed that format for medium-term, strategic cooperation for cross-industry research. Moreover, we are looking at support of small and medium-sized companies (SME) as they are still not completely exploiting the opportunities offered by digitization. Therefore, we offer them tailor-made consulting and qualification services. The Digital Hub Logistics also contributes to establish the topic of entrepreneurship as an important supplement to research and transfer at the Dortmund location and to increase the number of start-ups. In addition, the Digital Hub Logistics includes initiatives for the promotion of talents which promote scientific careers in the national and international environment.
logistics ahead: At the end of 2019, the hub won the first European Champions Challenge of the Digital Innovation Hubs in Europe in both categories – "SME-Orientation" and "Service Portfolio". What does this mean for you?
Thorsten Hülsmann: Both categories of the challenge – "SME-Orientation" and "Service Portfolio" – refer to the core of what is characteristic and distinctive for us. We are therefore extremely proud to be in a position to consider ourselves best hub in Europe among more than 500 network partners. As a pioneer for digital innovations we will now also support young hubs throughout Europe in their development.
ABOUT THE AUTHOR
Dipl.-Geogr. Thorsten Hülsmann is Managing Director of EffizienzCluster Management GmbH, orchestrator of Digital Hub Logistics.
ABOUT DIGITAL HUB LOGISTICS
Digital Hub Logistics Dortmund is a cooperation between leading scientific institutions in Dortmund, i.e. the competence centers Fraunhofer IML, Fraunhofer ISST and TU Dortmund University. It is orchestrated by EffizienzCluster Management GmbH and funded by companies like Duisburger Hafen AG. The hub is part of the digital hub initiative "de:hub" of the Federal Ministry for Economy and Energy and, at European level, member of the network of Digital Innovation Hubs (DIH).