SMEs in Korea benefit from know-how about Smart Factories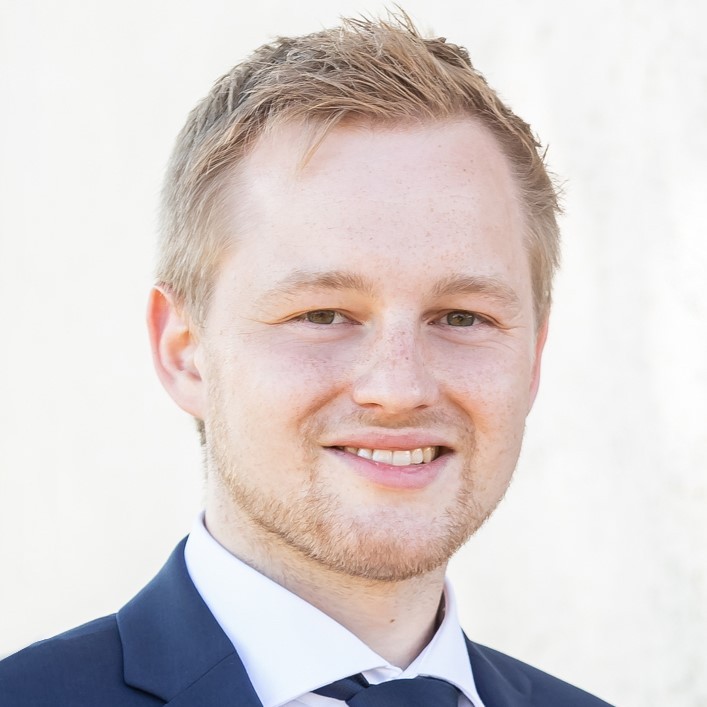 The Republic of Korea gave priority to digitization in logistics and production with the recent innovation program "I-Korea 4.0": in the context of the fourth industrial revolution, the construction of intelligent factories is currently at the top of the political agenda. Germany as an industrial location is regarded as a role model by South Korea. The Fraunhofer IML has now conducted a training program for Korean SMEs for the first time - and Lukas Nikelowski was able to demonstrate viable ways towards industry 4.0 for Korean SMEs.
Not only German, but also Korean SMEs are intensely dealing with the challenges of industry 4.0. While the corporations in Korea have already been able to increase their technology standards significantly in recent years - similar to Germany - small and medium-sized enterprises are having more difficulties integrating industry 4.0 technologies into their businesses. As part of a training program for Korean company representatives, Fraunhofer IML now provided information on current research priorities in the areas of Smart Production and Smart Maintenance - for example on human-machine interaction or artificial intelligence - as well as on approaches to digital transformation. It turned out that small and medium-sized enterprises from Korea and Germany or Europe are in a quite comparable position.
Step by step towards industry 4.0
In Korea, the expansion of smart factories is currently being pushed forward as the centerpiece of digitization. According to Germany Trade and Invest, the German Association for Foreign Trade and Location Marketing, 10,000 intelligent production facilities are to be established nationwide by 2020. At the same time, the "I-Korea 4.0" innovation program is also expected to invest around two billion US dollars in the promotion of core technologies including artificial intelligence, big data and robotics. However, an old-established, classic production company cannot be transformed into an intelligent model factory overnight. Moreover: new technologies should never be implemented for their own sake.
It is rather essential for small and medium-sized enterprises to find the right entry into Industry 4.0 - by taking stock of operational processes and taking an integrated view of production systems. After all, bad processes do not get better if they are digitized. However, new technologies can quickly lift good processes - and thus the success of a company - to a new level. In this context, the process should be carried out step by step: from capturing the current digitization degree of a company to identifying lighthouse projects or a very specific operational task to creating a master plan for the implementation of digitization strategies.
Cooperation at eye level
Through cooperation at eye level, both sides have learned a lot from each other. In view of the commitment of Korean entrepreneurs, numerous projects are likely to be launched in the near future. Fraunhofer IML is ready to support local companies in transnational and cross-company cooperation projects - also with the support of European partners.
ABOUT THE AUTHOR
Lukas Nikelowski is scientific employee in the Production Logistics department of Fraunhofer IML and concentrates on "Smart Factory".