Success Story: Start-Up uses MIDIH funding for product development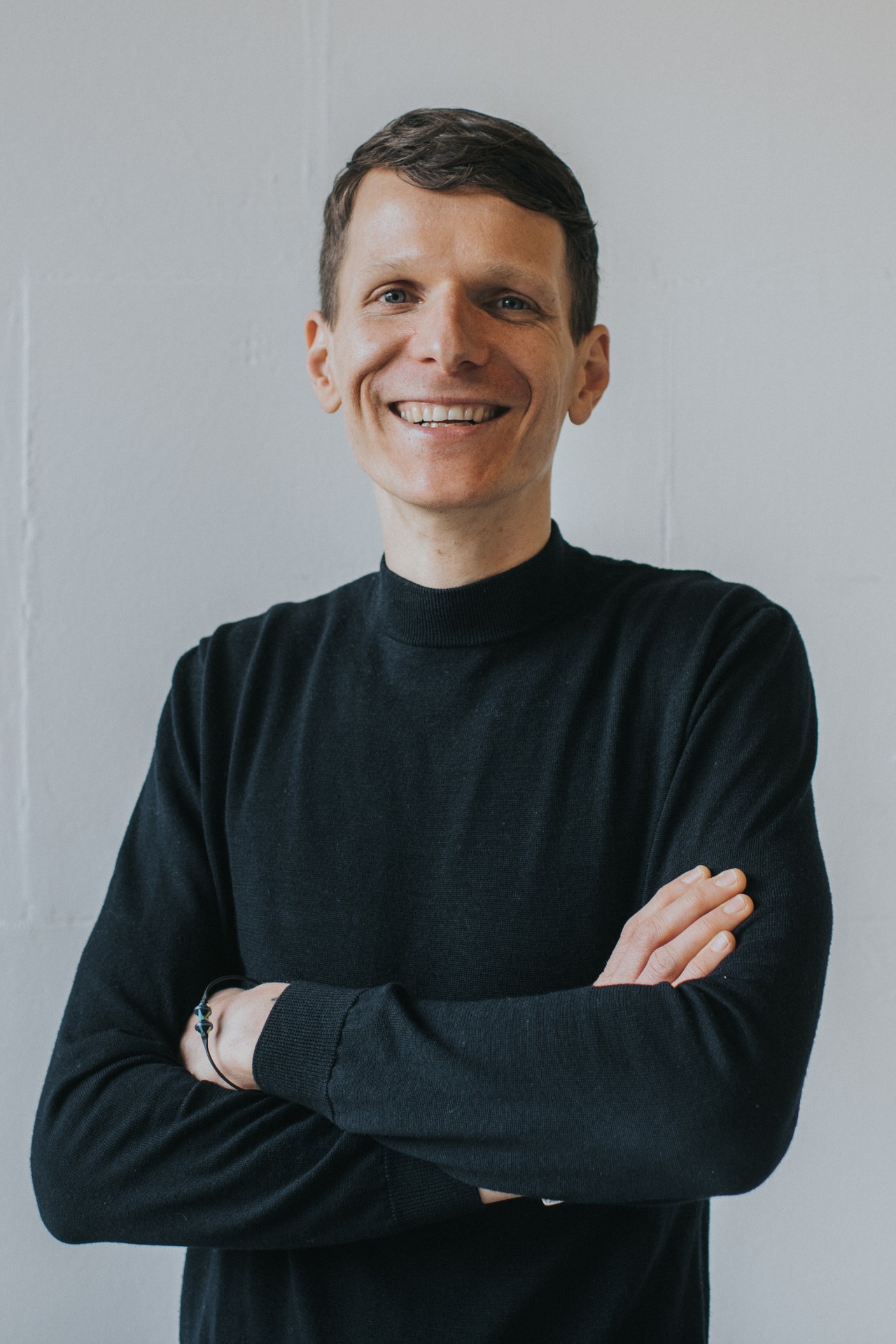 Realizing services to support the ICT Innovation for Manufacturing SMEs is the aim of the MIDIH project. Recently, the research project published a new open call for data driven applications and experiments in CPS/IOT. Benjamin Federmann from the start-up company doks. innovation reports on how MIDIH has already helped him and his company achieve new digitization goals after winning a call - and advises SMEs to apply.
For many logistics professionals, changes in the industry are happening too fast to benefit from them: the amount of moving goods is increasing rapidly, processes are becoming more and more complex, mistakes more unpredictable and costlier. Purely quantitative solutions do not help: in order to use the full growth potential, logistics must be raised to a new level – for example, through digitized processes and automated inventory management, which automatically generates data, continuously provides relevant information and therefore enables more efficient logistics management. Founded in 2017, doks. innovation already has a large number of smart sensor technology solutions for logistics and intralogistics in particular and is continuously further developing them. The company is currently benefiting from the MIDIH project funding.
In the context of MIDIH's first open call last year, doks. submitted the project "anAIRlyzer", a topic that was already on the company's agenda. The question was how data of rather qualitative nature recorded during an inventory can be evaluated even better in an automated way and fed back to a customer's ERP system. Without the "anAIRlyzer" MIDIH grant, doks. innovation would have to master the development of corresponding new machine learning algorithms "hands-on" in the day-to-day business. However, the funding enabled the company to work out more fundamentally and in more detail how the new algorithms should be built as part of an internal R&D project. These algorithms are already being tested with industrial customers during the ongoing process.
Unbureaucratic since the beginning of the application
Both, the application and the cooperation with MIDIH were uncomplicated. Before submitting the application, however, doks. Innovation had made sure in detail that the proposed project fit into the call thematically. The application itself was written in a few hours of concentrated work. doks. Innovation received 55,000 euro, which is almost the maximum funding of 60,000 euro for a project duration of around one year. The contact to other, international companies is also a real asset for the company. The project-executing agency is regularly kept up to date on the progress of the project. Recently, a milestone presentation took place in Milan, the final project presentation is still pending. Just before the end of the project, however, a consistently positive balance can be drawn: as a result, the unbureaucratic and rapid nature of MIDIH funding gives a start-up company like doks. Innovation, and certainly all other small and medium-sized companies, invaluable new scope for action in product development.
ABOUT THE AUTHOR
Benjamin Federmann is co-founder and managing director of doks. innovation GmbH. In 2017, the company was initially founded in Dortmund in the surroundings of Fraunhofer Institute for Material Flow and Logistics IML. As CEO, he is responsible for all commercial areas and strategic business planning.
ABOUT THE OPEN CALL
Apply for funding now: New call open until August
The project MIDIH has announced its second call in May. It aims at the development of data driven applications, preferably by IT SMEs as technology providers, and experiments in CPS/IoT preferably by Manufacturing SMEs. Maximum funding request per proposal is 60,000 euro. In the context of the first call, a total of 960,000 euro were awarded to companies. Deadline for the application is 6th August 2019. The aim of the open call is to complement functionalities around MIDIH reference architecture and perform experiments in CPS/IOT based on the components provided by the architecture. The experiments must cover one of the three main scenarios: Smart Factory or Smart Product or Smart Supply chain. Specifically, companies with an interest in technological topics are sought – for example "Modeling and Simulation innovative HPC/Cloud applications for highly personalized Smart Products, Smart Factory and Smart Supply Chain", "Smart Factory and Smart Product Digital Twin models alignment and validation via edge clouds distributed architectures" or "Advanced applications of AR / VR Technologies for Remote Training / Maintenance Operations (Smart Product and Smart Factory) Machine Learning and Artificial Intelligence advanced applications in Smart Product, Smart Factory and Smart Supply Chains management and optimization". The experimental topics must cover one of the three main scenarios "Smart Factory OR", "Smart Product OR" oder "Smart Supply chain".
Here you will find the full open call information.
ABOUT THE PROJECT
By 2023, Europe will set the reference for the Industry 4.0 market: this is the vision of the MIDIH research project, short for »Manufacturing Industry Digital Innovation Hubs«. By then, so the objective, European CPS/IOT Open Digital Platforms providers shall be able to flexibly and dynamically connect the real world with digital enterprise systems through common open standards. Also European ICT SMEs will be growing fast through leadership in data-driven smart Industry 4.0 services and European Manufacturing SMEs will successfully compete globally with innovative products and services, digitized Industry 4.0 processes and innovative business models, involving their workforce at all levels in this Digital Transformation innovations. Since the start in September 2017, MIDIH leverages networks of local Competence Centers, each specialized in specific aspects of the CPPS/IIOT (Cyber Physical Production System / Industrial Internet of Things) technologies and able to attract, mentor and nurture local Manufacturing SMEs towards Industry 4.0 projects, experiments and business. A common platform of knowledge, methods and collaboration tools will be shared among the MIDIHs network and allow cross-border fertilization, continuous improvement, open innovation.
ABOUT THE PARTNERS
MIDIH is creating a Network of Manufacturing Digital Innovation Hubs in the area of IoT/CPS. Fraunhofer IML is one of the nine CPS/IOT Competence Centers in Europe. The International Data Spaces Association, a joint initiative of the Fraunhofer institutes IML and ISST, forms one of three pan-European digital innovation hubs.