"Ledger Man" makes Blockchain technology more tangible, known and popular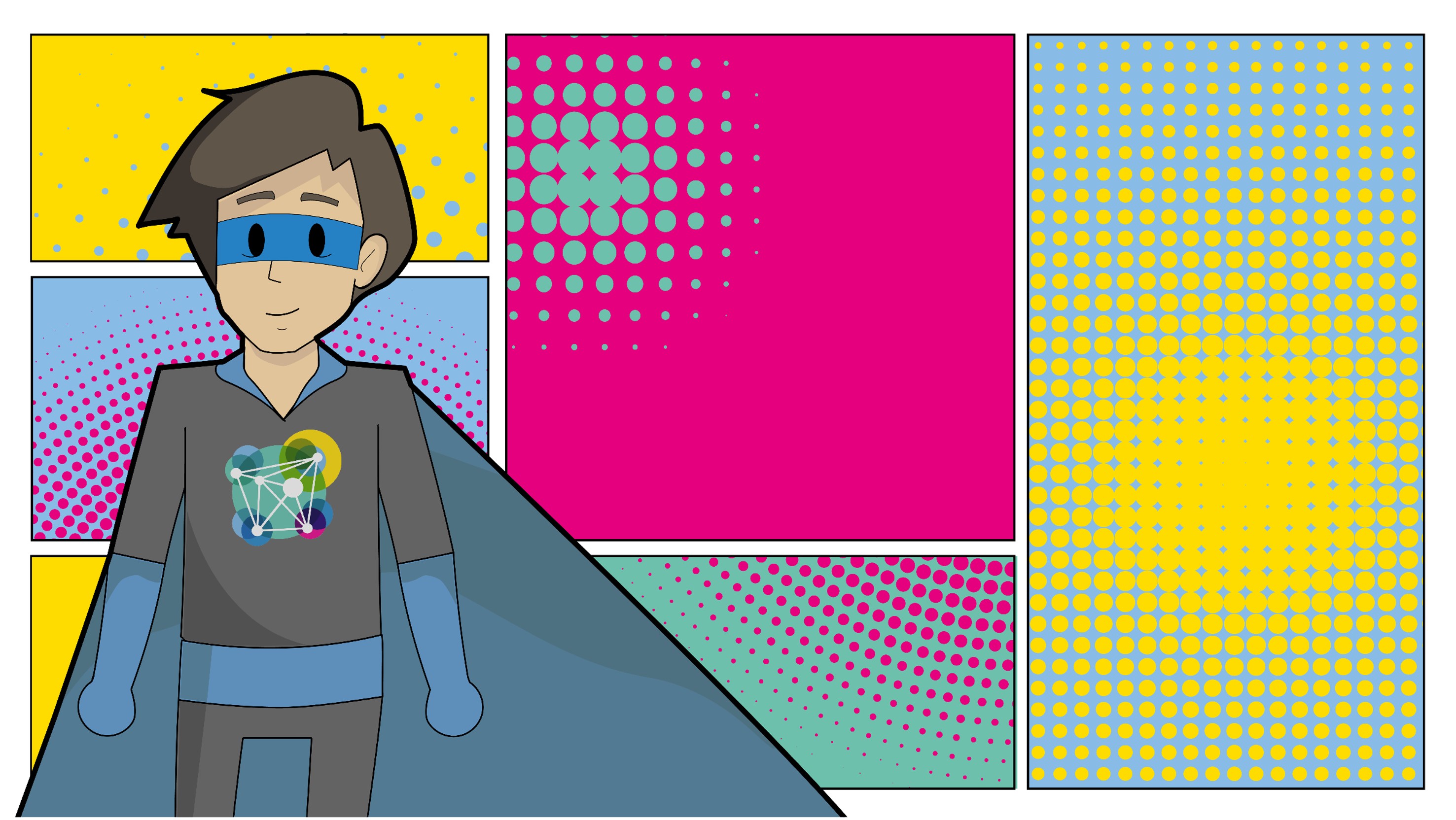 "Ledger Man", the superhero, is supposed to make blockchain technology more tangible, know and popular. It is quite a while ago, that the Blockchain Europe NRW team had the idea for the funny cartoon character. In the meantime, there are already five episodes as video in cartoon style.
The "Blockchain Europe" project to establish the European Blockchain Institute in North-Rhine Westphalia (NRW) will be driving blockchain technology forward together with companies and other research institutions. The project has a witty ambassador with the "Ledger Man". The cartoon character is supposed to present the sometimes abstract topic (not only) clearly and vividly in the communication with laypersons. "It is the declared objective of the Ledger Man to improve the world of logistics – with a twinkle, of course – through Blockchain", explains Britta Scherer, responsible for marketing and communication in the project.
By the way, the inventors of "Ledger Man" invented a complete saga around their hero: In real life, "Ledger Man" is called Benjamin Diehard. He is a scientist at Fraunhofer IML in Dortmund – the home of the Silicon Economy. In his first video, he comes into contact with the blockchain-capable IoT device as part of his daily work and is immediately excited about the technology behind it. He does research into that subject and learns more about Blockchain, DLT and Smart Contracts. With that, he starts his transformation to become the "Ledger Man". In further episodes, the hero solves specific, everyday problems of logistics and the supply chain management by means of blockchain. Behind him is the "Blockchain Europe hero agency". Step by step, he is developing further. The "Ledger Man" comes also into contact with the Silicon Economy.
You can download the Ledger Man episodes as magazine at Blockchain Europe.
https://blockchain-europe.nrw/wp-content/uploads/LedgerMan_Heft_Internet_Doppelseite.pdf