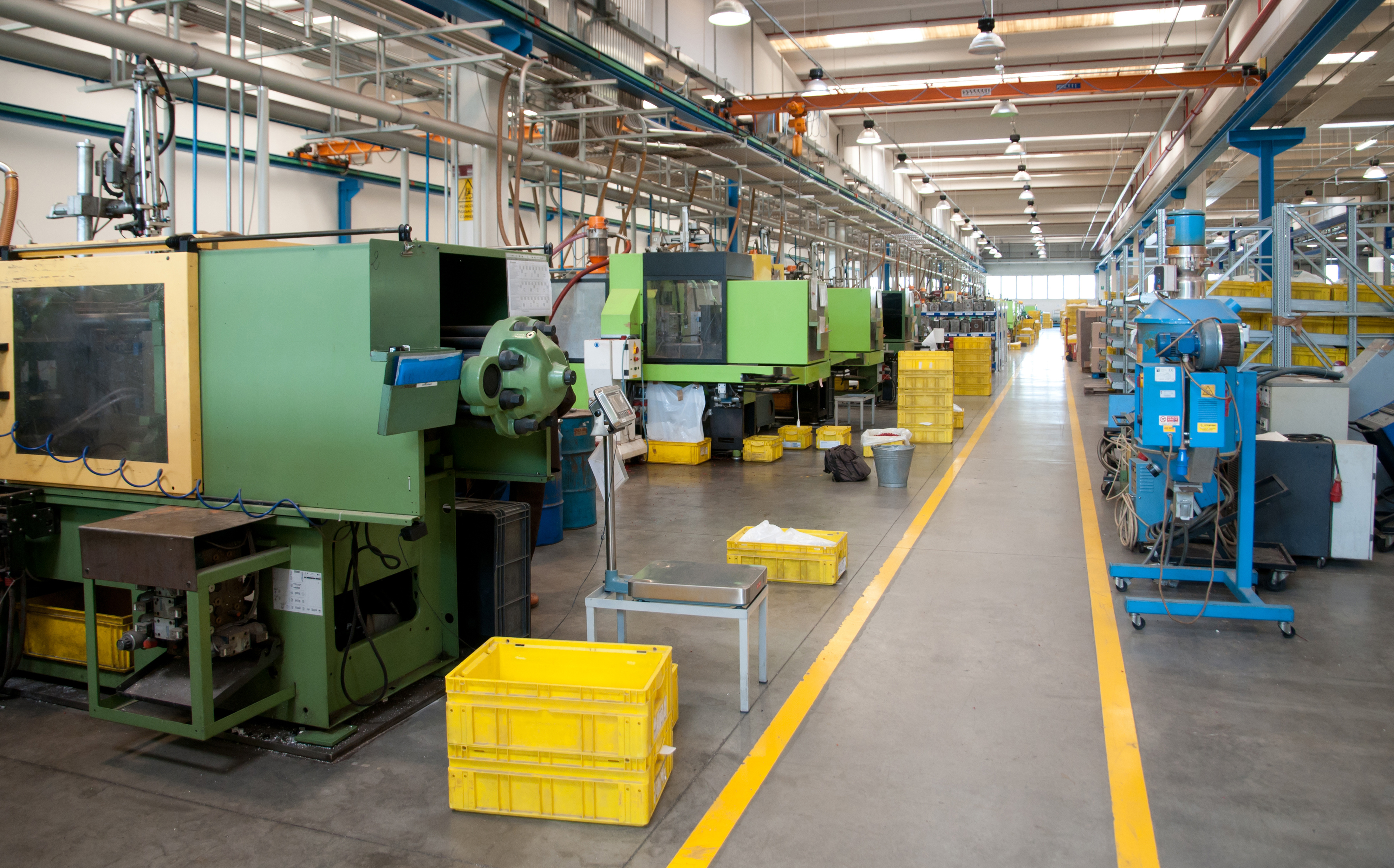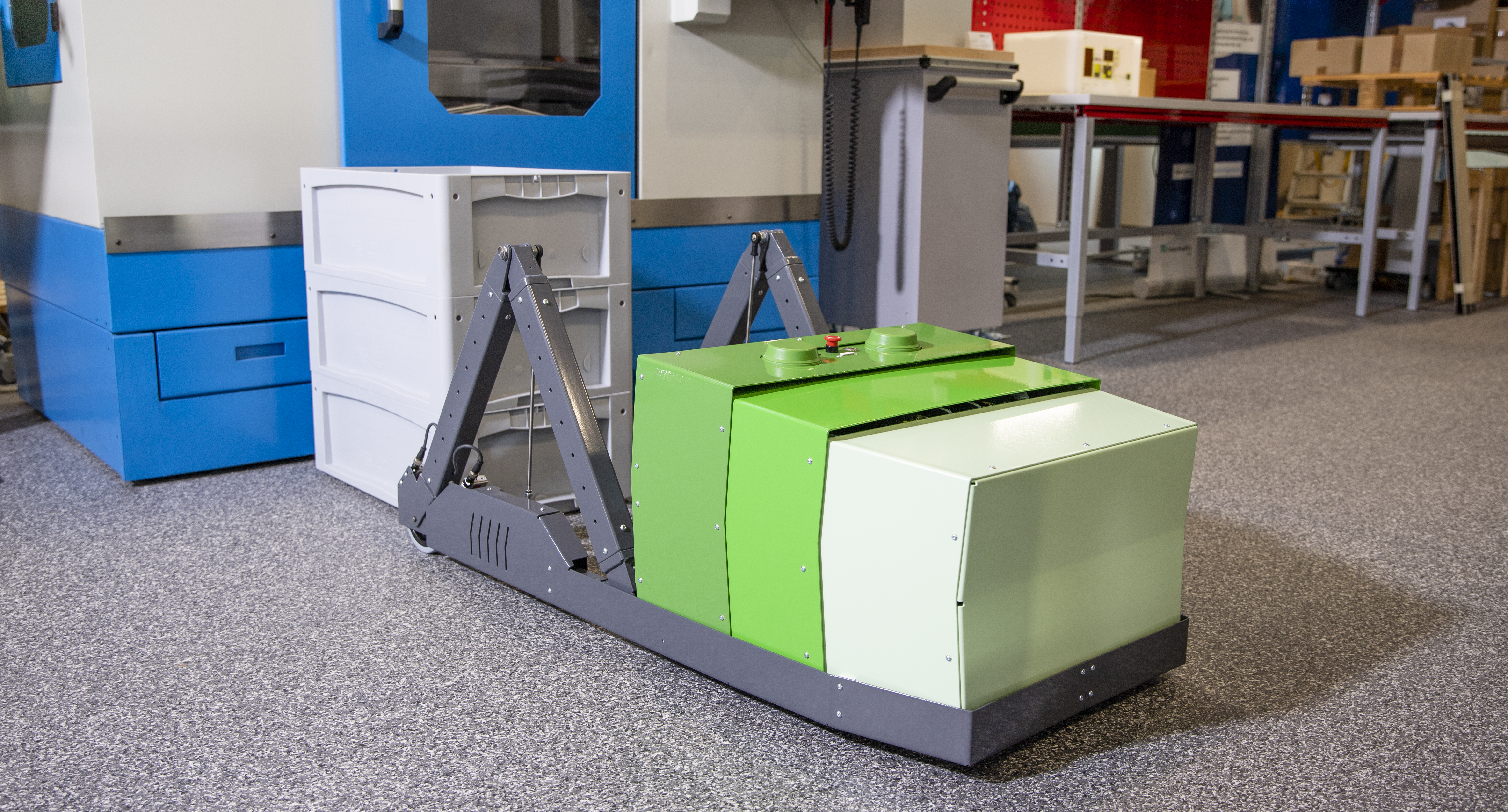 FLIP® is an automated guided vehicle for an infrastructure-reduced material flow. FLIP®'s innovative patent-pending load handling device (LHD) can pick up bins and stacks of bins from the floor. For this purpose, only few actuators are required. FLIP® simultaneously converts a movement in the longitudinal direction of the vehicle into both a feed movement towards the bin and a lifting movement. Thus, a very compact design of the LHD can be achieved and transfer positions can be realized even in confined spaces.
FLIP® can be implemented in a wide range of settings including, above all, production. Due to lower investment costs, the elimination of transfer stations is particularly advantageous in applications involving many sources and destinations, such as machines or workplaces. Applications such as injection molding appear to be suitable scenarios for FLIP®. In this manufacturing process, a large volume of small items is regularly produced and dropped into bins. These are located on the floor and must be frequently replaced.
Since only a small lateral distance is required between adjacent bins, FLIP® can also be used to operate compact block storage systems for stacks of bins. Buffers for empty bins are a possible option here. However, if the total mass of the stack does not exceed the load capacity of FLIP®, stacks with filled bins can also be transported and stored.
FLIP® was developed entirely at Fraunhofer IML, from the idea to the prototypical implementation. In addition, IML's own mechanical and electrotechnical workshop as well as the 3D printing laboratory were used.
FLIP® is controlled by a navigation software library developed by Fraunhofer IML, which has already been proven in practice. This library was extended for the prototype of FLIP® by the connection to a high-precision localization sensor newly available on the market. The sensor measures ground features while driving and provides movement and position data. A very high accuracy is achieved even in dynamic environments without additional infrastructure. Regardless of this sensor, FLIP® can also be implemented with any other localization method.