Designing the digital transformation in small and medium-sized companies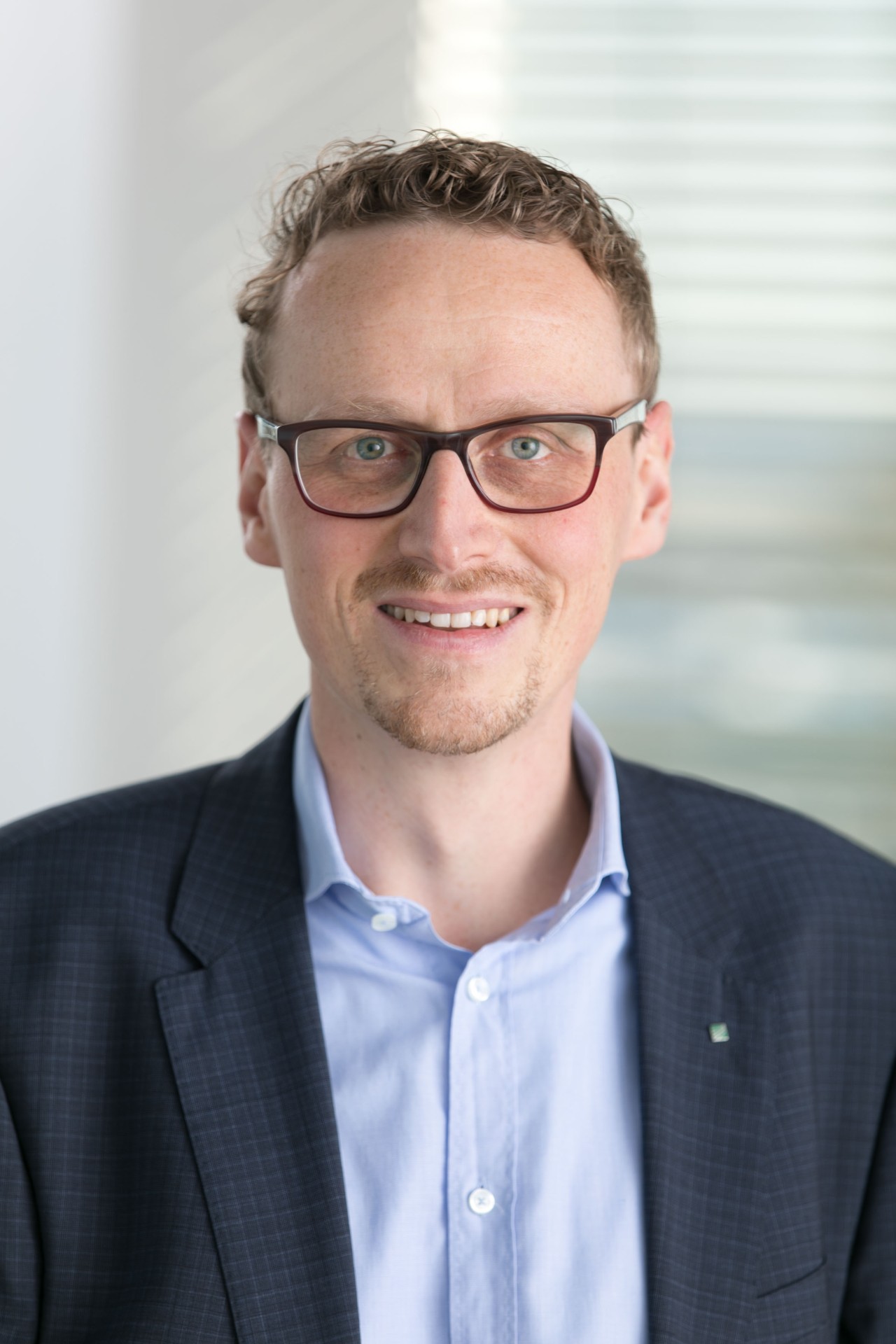 Be it pacemaker technologies that still require further development or market-ready basis technologies: scientific research plays an increasingly important role for small and medium-sized companies (SME) today. The challenges of the digital transformation are so complex that companies cannot cope with them on their own. Andreas Nettsträter of Fraunhofer IML gives an overview on the existing opportunities for SME support in the ecosystem of the Digital Hub Logistics and why transfer projects are a model for the future.
The percentage of small and medium-sized companies (SME) in Germany is higher than in any other European country. In these parts, SME are regarded as the backbone of the German economy. They generate more than every second euro in Germany and clearly provide more than half the jobs. Therefore, it is all the more important to bring ideas, knowledge and technologies from research specifically to small and medium-sized companies. Different to large companies and corporations, they often do not have sufficient resources to push forward the digital transformation on their own. In this context, the offers in the ecosystem of the Digital Hub Logistics, the unique European innovation ecosystem of logistics in Dortmund, provide tailor-made consulting and qualification.
Transfer projects enable technology leaps
The means of transfer projects for example consider what the digital transformation in small and medium-sized companies still fails to achieve today. In the first place, there is the lack of know-how in companies as numerous studies show. Technical solutions are simply not known. Transfer projects with science update the companies to the latest level of research: within a clear period of six months, they can test a specific digital solution in their day-to-day business. Representatives from science suggest suitable technologies, accompany the implementation and check both the benefit and the profitability. By cooperating closely with the researchers, the company builds up knowledge for the (further) digital transformation in a sustainable way.
The transfer projects also put an end to another myth of digitization – namely, that the costs of digitization are too high, in particular for small and medium-sized companies. In fact, companies experience especially in transfer projects how to make small adjustments to push forward digitization in their company. Then, the costs are reasonable. At the same time, the transfer projects give evidence that corresponding investment will increase the competitiveness and future viability.
In the Digital Hub Logistics, transfer projects are offered and carried out as part of the large research project Innovation Lab Hybrid Services in Logistics and "Digital in NRW", a publicly funded contact point for medium-sized companies. In future, it would be also a conceivable solution to structure long-term research projects in small steps by lean transfer projects. Such agility in the processing of complex tasks also considers current management trends. If a transfer project does not lead to the desired success, one can quickly readjust and set new priorities.
Creating legal certainty for SME
Last but not least, companies still fear the lack of certainty when using digital solutions. As to that, Fraunhofer IML is currently conducting the nationwide project "Industry 4.0 LEGAL TESTBED" together with other partners. This digital field of experimentation is intended to clarify open legal questions of industry 4.0 and to make essential business transactions legally secure. The project is particularly important for SME. This way, they can try out in a safe and economic way how their machines make decisions in the context of their business model.
The activities in the ecosystem of the Digital Hub Logistics to support SME are bearing fruit: more and more companies use the possibility to first obtain information from one ecosystem partner in order to subsequently implement a more extensive specific project with another partner. That is exactly in line with the guiding principle of an innovation ecosystem: the joint development of know-how.
ABOUT THE AUTHOR
At Fraunhofer-Institute for Material Flow and Logistics IML, Dipl.-Inform. Andreas Nettsträter is responsible for strategic research projects and the international network management. He is also the contact person for the Innovation Lab Hybrid Services in Logistics.
ABOUT THE DIGITAL HUB LOGISTICS DORTMUND
In 2019, the Digital Hub Logistics Dortmund won the Champions Challenge of the European Digital Innovation Hubs. You can download the flyer about the award and further information on "One of the world´s leading ecosystems dedicates to logistics" here.
MORE ABOUT THE TOPIC
You are interested in the "Industry 4.0 LEGAL TESTBED" project?
Machines are already able to communicate with other machines and make decisions for themselves, nowadays. However, this new dimension of autonomy raises some highly complex legal questions. That is why, in our "Industry 4.0 LEGAL TESTBED", or LEGAL TESTBED for short, we are currently developing a digital testbed to investigate automated business processes. The LEGAL TESTBED aims to provide policymakers and companies with recommendations for action concerning new legal standards. The key challenges include:
Concluding and implementing contracts by machines: How legally effective are declarations of intent when they are made by machines?
Responsibilities and liabilities: How can we ensure the verifiability of services, which are delivered autonomously by machines?
The digital testbed will be publicly accessible so all companies will be able to use it. You can find more information here.