Europe and Africa working together for digitization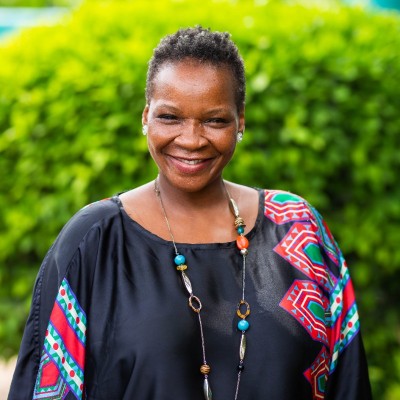 Digital technologies mean new opportunities for growth and prosperity: in Europe, this is not different from Africa. In the DIGILOGIC project, European and African Digital Innovation Hubs have now come together under the direction of the Digital Hub Logistics from Dortmund to share best practices and learn from each other – in the first pan-European-African network with a focus on smart logistics solutions. Toyin Dania, project manager of DIGILOGIC at the Meltwater Entrepreneurial School of Technology (MEST) in Accra, Ghana, on opportunities and possibilities for cooperation.
As different as the conditions and frameworks are in Europe and Africa: both continents face similar challenges in shaping the digital transformation. That's why it makes sense to share best practices, learn from each other and build something new together that will then connect companies and societies. Digitization is a booster for the economy and a gamechanger for the entire continent. But digital transformation does not progress at the same pace everywhere: depending on the region, countries are in completely different spheres. The activities of African hubs – and now from DIGILOGIC as well – are therefore not least about closing gaps and bridging the digital division in Africa.
The landscape of innovation hubs in Africa is already large and diverse: more than 600 incubators for technology start-ups exist there today. The young companies play an essential role in the digital transformation on the continent. While it is primarily established companies that are driving digitization in the continent's (few) economic powerhouses, it is start-ups in particular in regions where the infrastructure is not yet as developed.
Hubs like the Meltwater Entrepreneurial School of Technology (MEST) are giving them a helping hand with a one-year training program, followed by support and mentoring from the hub network across Africa. This gives young entrepreneurs the opportunity to expand their competencies, train new skills and further develop their products. More than 600 entrepreneurs have been "trained" by the international team of MEST in recent years. All members become part of the Africa-wide tech community and gain access to the hub's network.
MEST associates the partnership with Europe with the transfer of new technological knowledge: the trend of networking with Europe is still young. And that's why people are all the more excited and interested to see which innovative and disruptive systems and solutions are state-of-the-art or currently being researched in Europe today. Even though Africa made many technological leaps in the past, there are areas where it is years behind. That's why Africa is taking everything on board to improve its position.
Investing in an up-and-coming entrepreneurial society
With numerous specific activities, DIGILOGIC wants to ensure that people in Europe and Africa are equally connected to the new digital world of work. After all, in order to harness the potential of new technologies, skills need to be constantly updated. Young Africans, however, often lack access to technologies or simply an environment in which they can be introduced to digital technologies. MEST is currently looking for suitable participants throughout the country for the planned interactive e-learning platform, which is to be created as a result of the project. The platform will enable innovators and entrepreneurs to take advantage of qualification and training opportunities, network and find partners for logistics projects – an important element in ensuring that Africa can continue to live up to its reputation as an up-and-coming entrepreneurial society.
ABOUT THE AUTHOR
Toyin Dania is an Entrepreneurial Specialist, currently with @MESTAfrica and the Women's Entrepreneurship Day (WED) Western Africa Regional Ambassador, with the Women's Entrepreneurship Day Organisation (@WEDO), where she coaches, mentors, trains and empowers women and girls at all stages of their entrepreneurial journey. She has more than 30 years of international development and enterprise experience with a focus on NGO communities.
ABOUT THE PROJECT
DIGILOGIC is a H2020 funded project that kicked off in January 2021 and will last three years, till the end of 2023. DIGILOGIC, as a "network of networks", will pave the way for start-ups, SMEs and innovators from both continents to jointly develop smart logistic solutions, in close cooperation with industries and investors, securing sustainability and success.
A current report on the project with voices of the partners involved, in particular from the African hubs, can be found in the link list below.